A little bit about
me

I'm not here to sell you my life story, I'll just say that I've worked through a number of pretty heavy duty life challenges and I'm hard to shock.
Change has been a constant in my life partly due to circumstances and partly because I feel driven to make sure I make the most of my life, always looking for ways that I can make things more interesting, more effective, more enjoyable both personally and professionally. 
I've always aimed to make my dreams a reality, most recently fullfilling a teenage dream of living and working in rural France in a beautiful old farmhouse with incredible views. Now I'm fulfilling my next long held dream of offering this work, and because I think change is a good thing I've got your back with the changes you'd like to see in your own life.
Why I do this work
We live in a world with abundant resources and I believe that the natural state of humans is cooperation, love and kindness but we've created a way of living that makes it hard for people to access this. Dealing with the impact of this takes up a huge amount of mental and emotional energy which then isn't available for our growth – or sometimes even our day to day survival. I hope this work will help people get in touch with their true potential and strengths.
Personal stuff
What absolutely floats my boat is archaeology and history, I grew up in Dorset surrounded by hillforts, worked on digs and did a degree in archaeolgy. Being in ancient landscapes and thinking of all the people who've gone before us helps make my life meaningful and gives me energy and strength to deal with life.
I'm mother and step mother to four -now adult- children, arguably my biggest learning experience… 
Qualifications & Experience
15 plus years working in women's mental health, including 5 years in the NHS
MNLP – Master NLP Practitioner
DipCHyp – Diploma in Cognitive Hypnotherapy, Quest Institute, London
HPD – Hypnotherapy Practitioner Diploma, National Council for Hypnotherapy
Certified Integrative Counsellor – BACP accredited course, Wealden Institute, East Sussex
Contributed to the National Institute for Health and Care Excellence (NICE) UK guidelines for women's mental health in the UK
I'm a member of the NCH and QCHPA and abide by their ethical and professional guidelines including having regular supervision and being insured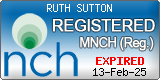 Let's Talk
It's normal to feel a bit nervous about making changes in your life, even if you've wanted things to be different for a long time and you know it'll make your life better, so please do take up  the offer of a quick chat, it can help you decide what's right for you.
Book an appointment
After an intial no obligation chat to make sure we're a good fit we'll book in your first appointment. It's important you feel I'm right for you and I don't take on  everyone who approaches me. 
1st Session
In the first appointment we'll talk about where you are now and what you'd like to achieve. If you'd like more detail please see the FAQ's below. 
Frequently Asked Questions
What is Cognitive Hypnotherapy?
Cognitive Hypnotherapy is a safe and gentle way of processing difficult experiences and emotions so that they no longer upset you or cause problems in your life. It can also help you play to your strengths and lead the best life possible. It's different from standard hypnotherapy as it's specifically tailored for each person. Research shows that 71% of clients considered themselves recovered after an average of 4 sessions of Cognitive Hypnotherapy compared to an average of 42% for other approaches. The research can be found in the N.I.C.E database and was published in the Mental Health Review Journal 2015.
Will I be aware of what's happening?
Yes, you will be aware of what's happening and in full control of yourself at all times.
What can Cognitive Hypnotherapy help with?
It can help resolve issues such as anxiety, panic attacks, depression, lack of motivation, addiction, issues around food, low self-esteem, lack of confidence, shame, guilt, fear, sadness and anger.
It can also help with specific things such as exam nerves, public speaking, phobias and stopping smoking.
As well as dealing with problematic issues it can also be used to build on your strengths and help you create the life you want.
Is it guaranteed to work?
There are no absolute guarantees and a successful outcome depends upon you being open and willing to engage in the work that we will do together. I have found it very effective in my own life and clients also report positive outcomes. Cognitive Hypnotherapy is an evidenced based approach and research shows that 71% of clients considered themselves recovered after an average of 4 sessions compared to an average of 42% for other approaches. For further information concerning the research project and pilot study released in the Mental Health Review Journal 2015, please visit the evidence-based therapy research page.
Are you registered and insured?
Yes, I have comprehensive insurance and I am a registered member of the National Council for Hypnotherapy and the Quest Cognitive Hypnotherapy Practitioners Association. As part of maintaining my membership I continue to update my training and keep abreast of developments in the field. I also have regular supervision to ensure that I'm offering the best possible service.
How does Cognitive Hypnotherapy work?
Have you ever been determined to break a habit or behave differently and been frustrated to find yourself repeating the same old patterns? That's the influence of your unconscious mind. When you're smoking, eating too much or too little, choosing bad relationships, becoming angry, anxious or panicking for 'no reason', biting your nails, picking or other compulsive behaviours, that's your unconscious at work. It drives how we respond to what life throws at us 90% of the time, so in order to really change we need to have the unconscious and conscious minds working together. Cognitive Hypnotherapy works directly with your unconscious mind to 're programme' it to help you make the changes you want in your life.
Is Cognitive Hypnotherapy suitable for everyone?
It's suitable for most people, but I can't work with people with epilepsy as the techniques can trigger an episode and it's also not suitable for anyone with a psychiatric diagnosis.
What will happen during the sessions?
During the first session we'll talk in detail about what you'd like help with and how you'd like to change. I'll then design a bespoke treatment plan for you which includes an individualized hypnotic script built around your unique ways of perceiving and interacting with the world. In the second session I'll take you through one of many processes to begin to alter your neural networks and perceptions. The exact process will depend upon what your individual needs are. I'll also send you a specially recorded MP3 to listen to in between the sessions and there may also be some 'homework'. In the third session we'll calibrate the outcomes and decide where to go from there. Because we're working with the unconscious three sessions is often enough to effect change.
How many sessions will I need?
This depends on what you want to achieves but most people need between three and six sessions to achieve the change they want. We need three sessions together initially and following those we can talk about what's right for you.
How much does it cost?
An initial block of three sessions is £250. This consists of the first appointment of 90 minutes, a bespoke MP3 induction, two further appointments of 60 minutes and ongoing support between sessions as necessary. Additional sessions are £75 each.
For as long as I can remember I've struggled with high levels of anxiety that would come on without warning and could last for days. I have tried other forms of therapy and always found it very difficult, and at times uncomfortable, when expressing my feelings and trying to explain my anxiety. During my Cognitive Hypnotherapy sessions with Ruth, she was incredibly warm and welcoming, which made opening-up and discussing how I felt a very positive experience. I did not understand my daily triggers and therefore had no grasp of how to manage them. Ruth helped me investigate and pinpoint my triggers. She then gave me the tools I needed to better manage them. I'm a so please with the journey and feel lighter and more in control than I ever thought possible. Even my close friends, who did not know I was doing this therapy, have commented on the positive change they see in me. And, the ease of being able to do it over a video call from the comforts of my own home made the experience even that much better. Thank you, Ruth!
J.M.
I'm really grateful to Ruth for the time she spent with me during our sessions. She has a gentle and supportive manner and I felt able to share some rather traumatic events in my life with her as part of the process. These were met by her with sensitivity and compassion. I felt listened to and supported throughout and, though there were absolutely some very vulnerable moments, she was very respectful of where I was and what I needed. Ruth also gave a number of recommendations for other techniques that I could use to support myself outside of our sessions. I have no hesitation with recommending Ruth to others. Thank you.
A.M.
Ruth has a warm and welcoming demeanour which put me at ease as soon as I met her. She is a very good listener and skilled at opening your eyes to different angles you may have overlooked and helps you find your own way to reframe your thinking. I always felt safe talking to her and that she listened and understood.
 Ruth worked with me on an issue I had with a medical practitioner where I felt stuck and upset and disempowered from taking steps I knew to be in my best interests. Ruth helped me with techniques that changed the way I felt and thought about it and led me to come up with a plan of action for myself and the courage to act on it. I was able to speak up for myself and see the situation in a different light. I felt strong and adult instead of unheard and lacking in control.  As a result I changed my consultant and agreed a totally different approach to my care in which I am the one who decides. I now have an excellent relationship with my new consultant who listens and respects my views. I am very grateful to Ruth because although I knew I needed to make this change, before she worked with me I couldn't bring myself to do it. She helped me overcome my mental blocks and approach it more positively and confidently. Ruth is intelligent, caring and skilled and I highly recommend her to others who are looking for help.
S.R.
Other questions?
Please drop me a confidential email using the form below. If I can't help I probably know someone who can. I aim to reply within 48 hours.